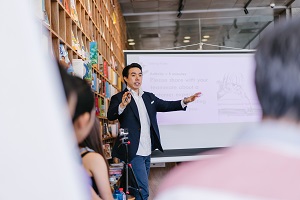 2023-2024 Fall Semester Graduate School Procedure for Submitting Thesis Proposal and Application for Thesis Oral Defense
The thesis advisor reviewed the content (Chapter 1-Chapter 3)

The thesis advisor signed the Application Form.

Please submit the application form and certificate of Research Ethics to the DAE office.
Due date: Week 18 2024.01.12 (Fri.)
*Please note that thesis proposal submission and application of oral defense can not be in the same semester.
---
【Oral Defense】
Period 1: 2023/11/06-2023/11/17 (Application Due: 2023/10/13)
Period 2: 2024/01/02-2024/01/12 (Application Due: 2023/12/08)
Please make sure you publish your research in the conference or journal and submit the documents to 

kuocj@mail.mcu.edu.tw

.

Ricky will confirm the application and reply to you with the classroom assigned.

Please prepare at least 3-4 Approval Pages with you. Students need to make sure all the details are on the Approval Page.

After revision, please get in touch with Ricky for the leaving school procedure.
No later than 2023.12.08 (Fri.)