|

Interpretation Classroom (P407)
We not only provide translation courses but also practical interpretation training for our students. This classroom is equipped with interpretation devices, PCs, VCR, video/audio control panel, and projectors for students to engage in simultaneous and consecutive interpretation practice.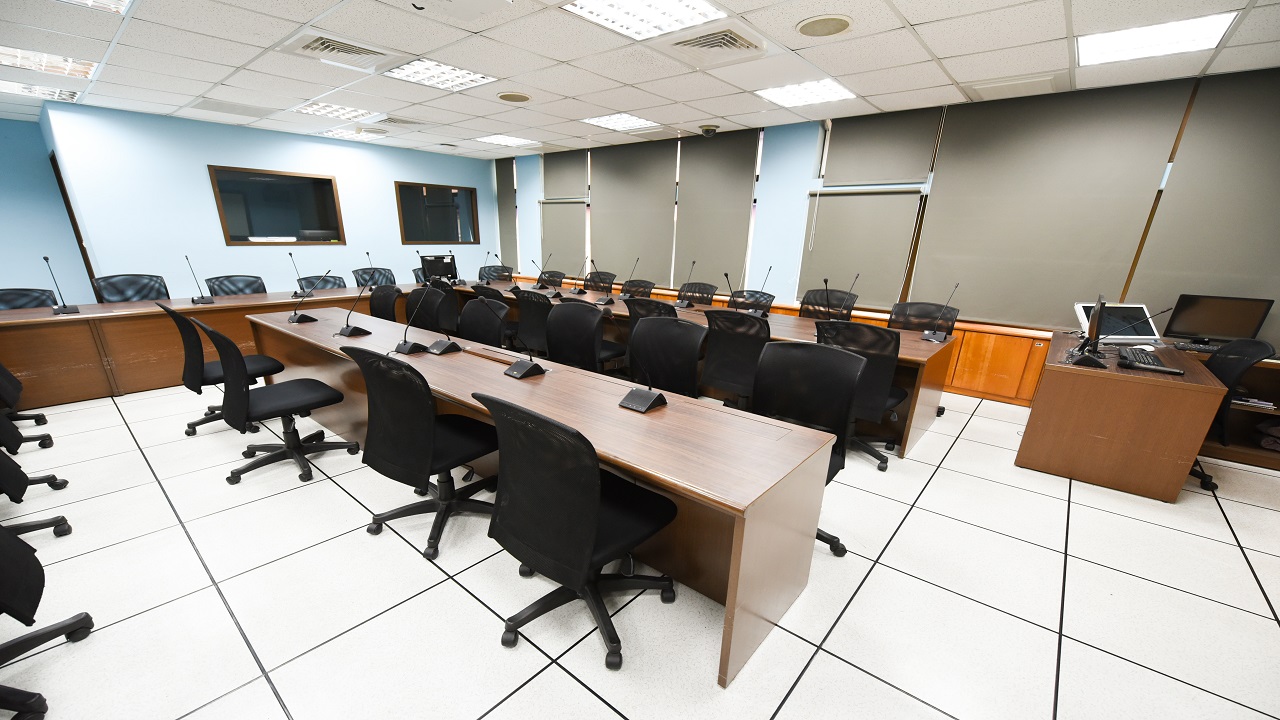 |

Foreign Language Corner (E-Corner)
There are many international students enrolled in our university every year. An English Corner and chat space are provided where students and faculty members have a lovely place to talk with each other. It also serves as a casual learning corner for students during break times.
|

American Cultural Classroom (P408)
The American Cultural Classroom was built in the spring of 2010, and is currently decorated with the theme of American cowboy culture. This multi-functional room provides excellent teaching materials and props for the students at Ming Chuan. It actively contributes to the community by serving as a venue for academic lectures, such as public speaking, English debate, serving as an authentic American environment to enhance students' learning interests. All the classes that are instructed here are specifically requested to use English only as the medium of instruction. By studying in this situational learning environment, students can more vividly generate knowledge. Moreover, as the podium situated in the front is the same style as one used in the White House, students can feel more formal while delivering speeches in front of their classmates.
|

British Tea Culture Classroom (P405)
The School of Education and Applied Language provides featured International Etiquette Course and Tea Culture Programs. The Department of Applied English designed a well-organized British Tea Culture lecture room and integrated it with our curriculum. We offer authentic experiential courses for our students; learners have the opportunity to participate in traditional British Afternoon Tea.
|

Language Lab and Self-learning Center (P313)
The language lab and self-learning center provide advanced computer facilities, audio-visual equipment, and language learning software. Students can arrange their own learning and the self-learning center offers various e-learning materials and online practice.The services provided include:
During the self-learning hours, there will be a teaching assistant providing learning support.

​Students are provided with language learning software and online materials so that they can practice and learn autonomously.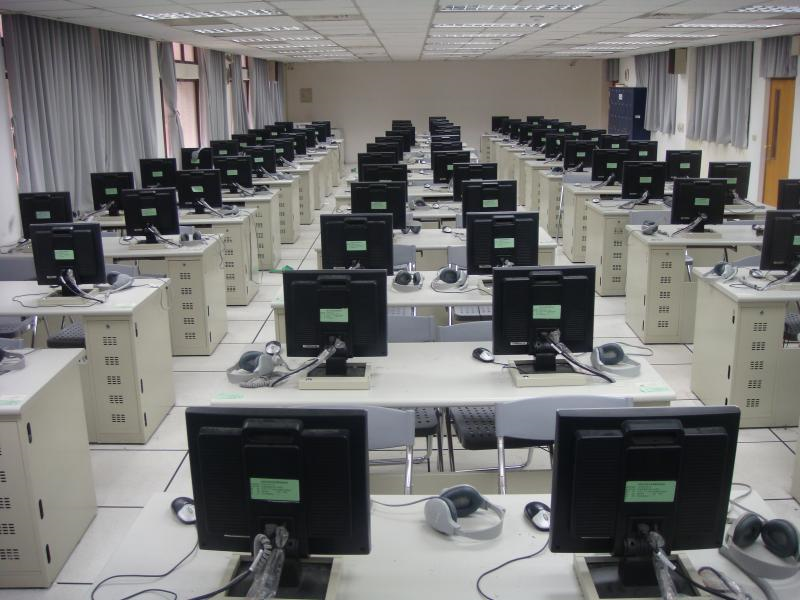 |

American Cultural Corridor
American Cultural Corridor features various themes related to American culture, including: Native Americans in the United States, the Independence of the United States, Cowboy Culture of Western America, and Contemporary Developments in the US. We have included various materials and relics to build up an authentic learning environment.